7 min read
Inbound marketing manager job description template (+ HubSpot expertise)

George B. Thomas Nov 29, 2022 8:53:31 PM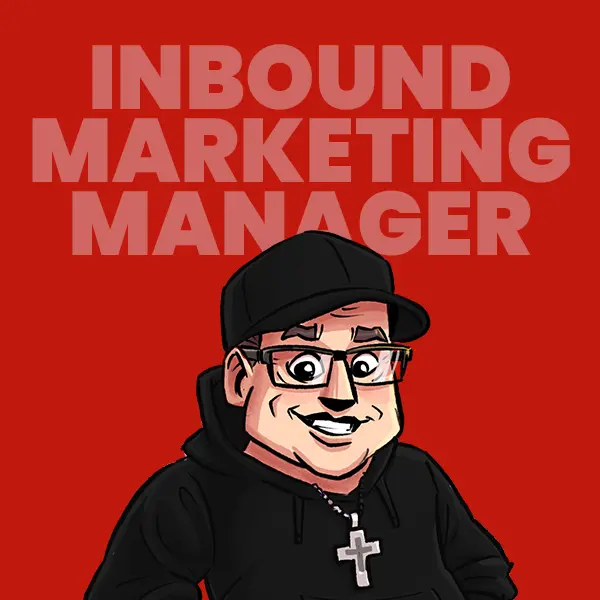 There are very few things in this world that make me really excited. OK, that's not true, I get excited about a lot of things. But if we're talking about the stuff that truly gets me going, there are two things that immediately come to mind.
The first is peanut butter and pickle sandwiches – really. The second is when a company tells me: "We're ready to hire our own in-house inbound marketing manager and HubSpot specialist!"
If you're here reading this right now, you're likely at the same milestone in your company's journey with HubSpot and inbound – and frankly, I couldn't be more thrilled. The step you're about to take is an exciting one. The companies I work with who see the most success with HubSpot not only invest in the platform, they also invest in hiring a dedicated owner of the platform and the inbound efforts they run through it.
🔎 Related: What is HubSpot, really? (The definition most get wrong)
Of course, there's one elephant in the room we all need to address ...
Hiring a inbound marketing manager with HubSpot experience isn't easy
Look, even before this never-ending era of "unprecedented times," finding great people who are a role and company culture fit wasn't exactly a cake walk. Today, with a shaky economic landscape, and The Great Resignation still impacting the job market (as well as how knowledge workers make career decisions), the climb toward finding the inbound and HubSpot all-star you need is much steeper than it used to be.
🔎 Related: Let's get real on measuring content marketing ROI
However, it's not impossible ... which is exactly why I am sharing this resource with you. I want to arm results-oriented business owners and marketing leaders with an easily customized, ready-to-use inbound marketing manager job description template, so you can get one step closer to your goals without a ton of heavy lifting.
Yes, you'll still need to do the hiring and the screening (although I'm always here as a resource if you need me), but this job description I share with my clients will put you well on your way to hiring glory.
Also, stay tuned after the job description template for a few of my favorite tips for making the inbound marketing manager hiring process as seamless, stress-free, and successful as it can possibly be!
Now, without further ado, here is the completely ungated inbound marketing manager job description template, ideal for growth-hungry companies that use HubSpot.
---
Inbound marketing manager job description (with HubSpot experience)
If you're an experienced inbound marketer with HubSpot experience (and a solutions-focused attitude) who is looking for a high-growth position at a company that prioritizes [INSERT A FEW OF YOUR CORE VALUES HERE], you may be a great fit for our team.
As our inbound marketing manager, you'll do much more than creating content for our campaigns. Your goal is to drive growth for our company by attracting and converting qualified leads for our business.
So, you'll be responsible for traditional marketing tasks – the management and creation of digital assets (e.g., website pages, content creation, etc.) – in addition to:
Developing a strong understanding of products, competition, industry, and marketing goals and objectives of the industry.
Actively brainstorming and proposing new ideas for inbound marketing campaigns.
Writing various content marketing materials, including blogs, newsletters, social media content, and more.
Measure the effectiveness of our inbound marketing campaigns against agreed key performance indicators (KPIs).
Analyzing data in real-time to create effective content strategies or make pivot recommendations as needed.
Maintaining up-to-date knowledge of the industry's best practices, strategies, and offerings around inbound marketing.
Creating, managing, and executing multi-channel marketing campaigns that leverage SEO, social, inbound marketing, email campaigns, and events to grow customer acquisition.
If these are the kinds of challenges that excite you, and you're looking for an opportunity where you'll truly be given a chance to grow and flourish as a marketer, you should keep reading.
Essential skills and core competencies
Given the cross-functionality of this role, the right candidate will have experience in a majority of the following areas:
Copywriting (non-negotiable as inbound runs on content)
HubSpot (experience is strongly preferred, but we're also willing to train the right candidate if they check all the other boxes)
Being on video (nice to have, not a need to have)
Google Ads (at least some familiarity)
Basic understanding of conversion rate optimization best practices
HTML and CSS (training resources will also be provided)
SEO and on-page content optimization (knowledge of the basics is a must)
Graphic design (a nice-to-have, but not a deal-breaker; if you're a Canva warrior, we still want to talk to you)
Of course, you won't be expected to master the above areas in a few short weeks. However, the right candidate will check at least some of these boxes and possess a hunger for learning and growth that will help them check the rest in short order.
Skills and experience requirements
OK, let's dig into more of our must-haves for this role:
At least three (3) years of inbound marketing experience with demonstrated success in developing and executing lead- and revenue-generating campaigns.
Excellent verbal and written communication skills and the ability to play well with other humans.
Proven track record as a creative thinker and complex problem-solver who sees opportunities where others see imminent doom.
Ruthlessly organized and an absolute rockstar with time management.
Data-driven thinking and decision-making with research experience.
Proficiency in marketing automation (blogging, landing pages, email, etc.).
Your typical duties and responsibilities
While you'll never have a single day that looks exactly like another (which we know will thrill the right person!), here is a snapshot of some of the most common tasks you'll be asked to manage as our inbound marketing and HubSpot specialist:
Build and manage a rich content/editorial calendar that attracts a qualified audience (including blog posts, whitepapers, ebooks, reports, webinars, infographics, etc.)
Creating, managing, and executing multi-channel marketing campaigns leveraging SEO, social, inbound marketing, email, mail/print campaigns and events to drive.
Optimizing marketing automation and lead nurturing processes through email, content, and social channels.
Establish closed-loop analytics with sales to understand how our inbound marketing activity turns into customers and converts customers.
Conducting customer, competitor, and product research.
Create monthly reports containing a full description of monthly activity, and suitable advice and recommendations, and a clear summary of performance against the key performance indicators and metrics.
Propose new and improved inbound marketing campaign ideas.
What it's like to work at
[COMPANY NAME]
Share a bit about your company in this section. What are your core values? What makes someone a great fit for your company? What makes someone not a great fit for your company?
Compensation and benefits
Two things are true here – we believe in paying an individual what they are worth, and we also believe in transparency. So, while we can't give a number here that will apply to all of you (as your compensation will be commensurate with your experience), we can say that the starting range of this role is between $65,000 and $80,000. [UPDATE YOUR SALARY AS NECESSARY, THIS IS JUST AN AVERAGE STARTING POINT TO CONSIDER.]
We offer competitive medical, dental, and vision coverage plans and a 401K retirement plan with company matching. In addition, you'll have two weeks of PTO each year. [UPDATE WITH YOUR BENEFITS PACKAGE DETAILS.]
If you're a local who can work out of our office (or even a remote employee who comes and visits the team from time to time), you can expect a stocked kitchen with both healthy and unhealthy snacks, frequent company lunches, and happy hours to bring the team together. [UPDATE WITH A NOTE ABOUT YOUR OFFICE CULTURE.]
Are you ready to apply?
If you've gotten this far and you're still excited about the role, we're glad to hear it! You can submit your resume and cover letter to <<EMAIL ADDRESS/WEBSITE URL>>. Please note that due to the number of applicants we typically receive for job openings, it may take us up to a week to get back to you, so we ask for your patience.
---
George's tips for hiring all-star inbound marketers
Before you go riding off into the sunset with your fresh inbound marketing manager job description template in hand, there are a few parting words of wisdom I'd like to share based on my experience over the past 10+ years in the inbound and HubSpot space:
If your company uses HubSpot, it may be tempting to hire an inbound marketing generalist without HubSpot expertise entirely to get someone in the door. Yes, there are plenty of entry-level candidates out there who can learn as they go. But keep in mind that if you're looking for someone to hit the ground running, needing a little bit of education is one thing, but being entirely new to HubSpot is quite another. I'm not saying you shouldn't take a chance on someone new; all I'm encouraging you to do is to be very clear from the get-go on how much experience you are looking for someone to possess already before they get to you.
Just because someone has a demonstrated history of inbound marketing tactics mastery doesn't mean they understand how inbound truly works –

you should look for someone who, at a high level, understands what it means to genuinely provide value to other humans

– whether we're talking about inspiring your leads with great content and or delighting your existing customers in exciting ways. This is a mindset that, frequently, cannot be taught.
Remember that some people are just really stinkin' good at interviewing, so you'll want to also bake a situational activity into your hiring process that assesses their capabilities in as close to a real-world scenario as possible. What that activity should look like depends on a lot of factors unique to your business. But an example of an activity you could consider is having a vetted candidate send over a short (5 minutes or less) video walking through an idea for a potential inbound marketing campaign that leverages at least four tools in HubSpot, as well as how they would measure success.
Also, check them out on social media. I'm not a fan of creating "Gotcha!" moments for anyone. However, you also want to know if a candidate is practicing whatever it is they're preaching to you in public. So, look them up on LinkedIn and other public profiles. Please take notice of the conversations they engage in and drive. In many cases, great inbound marketers will have a history of publishing questions or thought leadership, especially on LinkedIn.
The best inbound marketers are lifelong learners. So, don't forget to ask in an interview for them to share what educational resources (websites, YouTube channels, LinkedIn thought leaders, TikTok accounts, etc.) they follow to level up their skills, stay abreast of inbound marketing trends, and (overall) get their learn on.
Finally, we need to talk about the fact that people don't stick around in roles as long as they used to. What used to be an average of five years or so before someone leaps to another company has dwindled down to a little under four years in the private sector.
🔎 Related: The last SEO content strategy guide you'll ever need
With that in mind, I would urge you to speak directly to a candidate about what would make them think about staying at a company (yours or anyone else's) for the long haul. Seriously! You don't want to find a great person you're willing to invest in and cultivate only to have them turn around and leave two years later.
Of course, there are no guarantees that they (or you) won't change over time – we all do. And you should be very clear that you're asking from a place of genuine curiosity rather than seeking a premature blood oath-level commitment. That said, showing an interest in them as a human being by asking about their needs, growth goals, and expectations will only make you shine brighter in their eyes.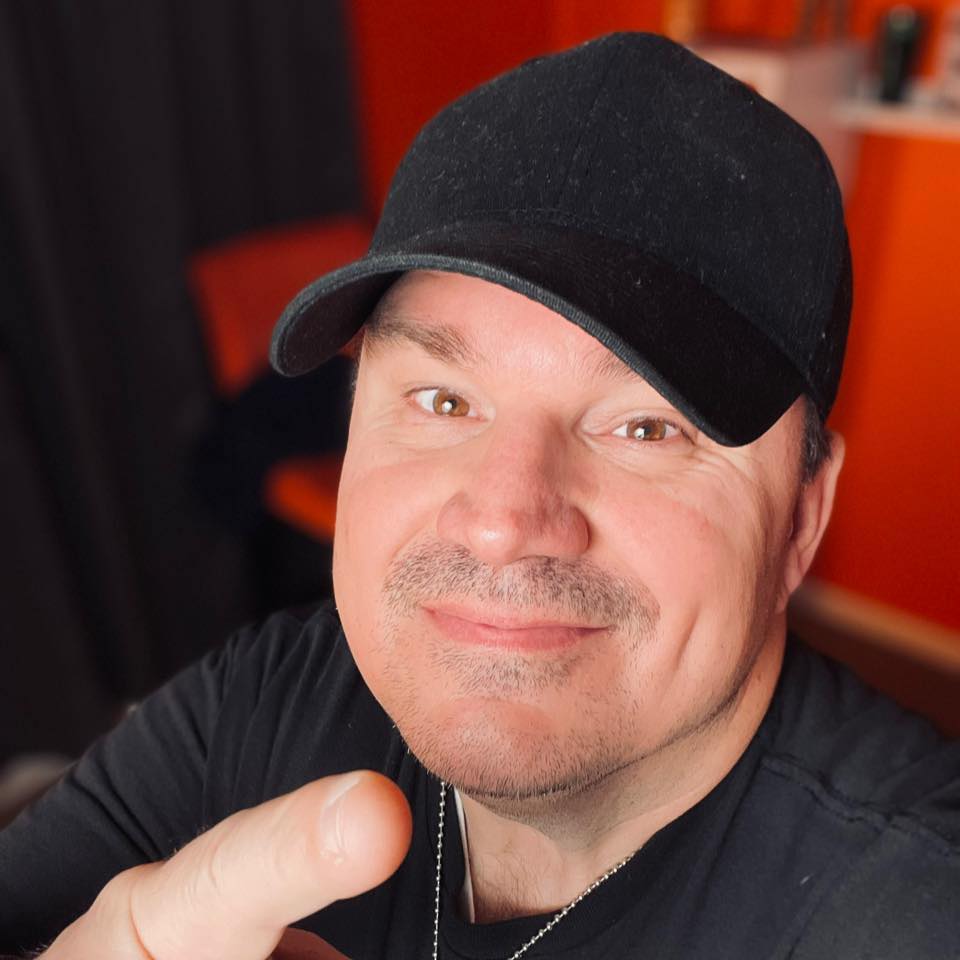 George B. Thomas
Speaker, trainer, catalyst, and overall happy, helpful, humble, HubSpot helper.
READY TO SHARE WITH THE WORLD?
HERE'S SOME INSPIRATION
Are you looking for an inbound marketing manager passionate about driving results for your organization? Make your life easier with our Check out Inbound Marketing Manager, Job Description. See what they should know and what you may want to provide. 👉 https://hubheroes.co/3OHII8Z
Looking for an experienced and dedicated Inbound Marketing Manager to help grow your company's online presence? Use our free job description to hire the marketer that can create marketing campaigns, track results, and manage your entire online presence the Inbound way! 👉 https://hubheroes.co/3OHII8Z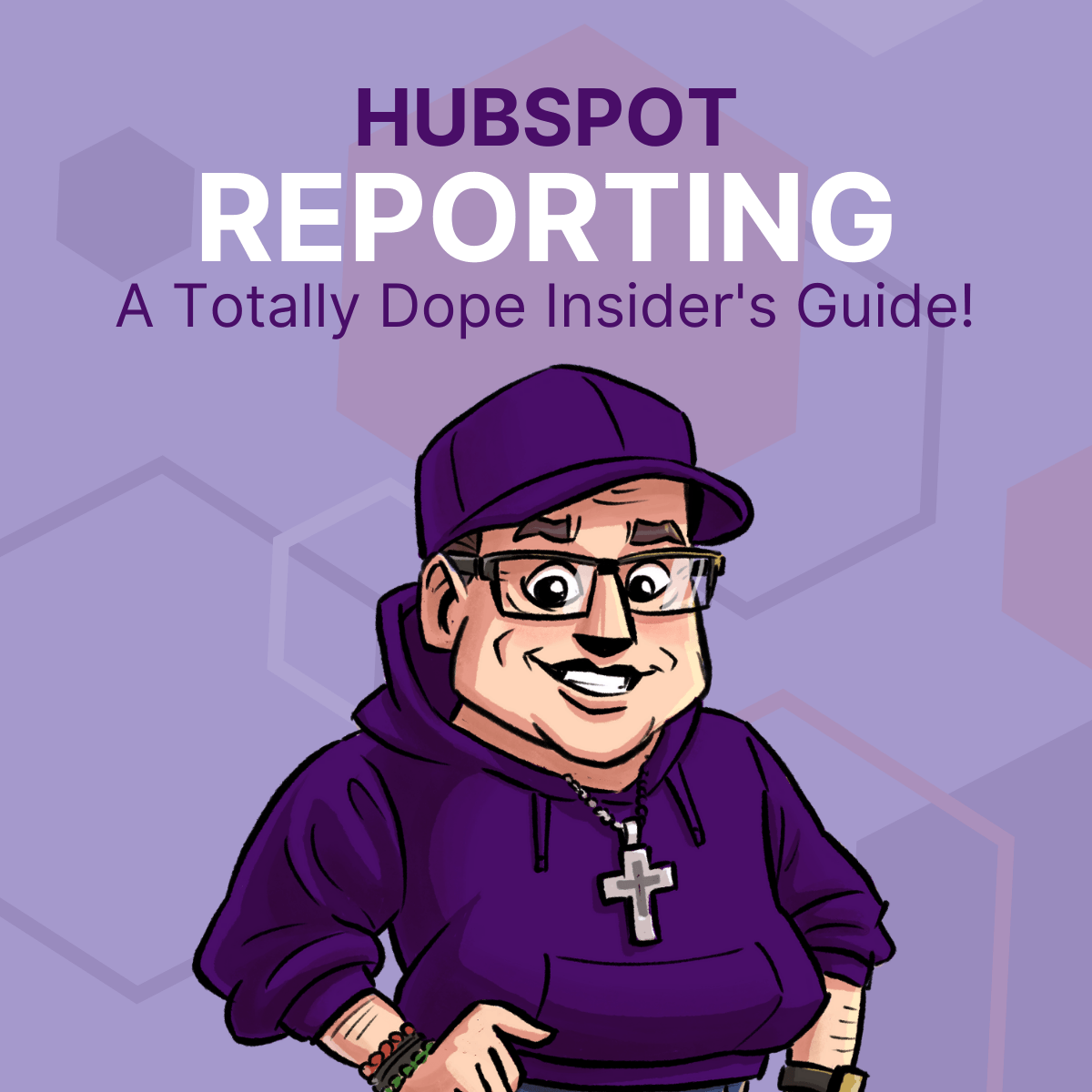 5 min read

George B. Thomas:

Jun 1, 2023 6:00:00 AM
Read More