12 min read
Ultimate HubSpot Academy certifications guide (top 30 picks)

George B. Thomas Apr 7, 2023 8:07:28 AM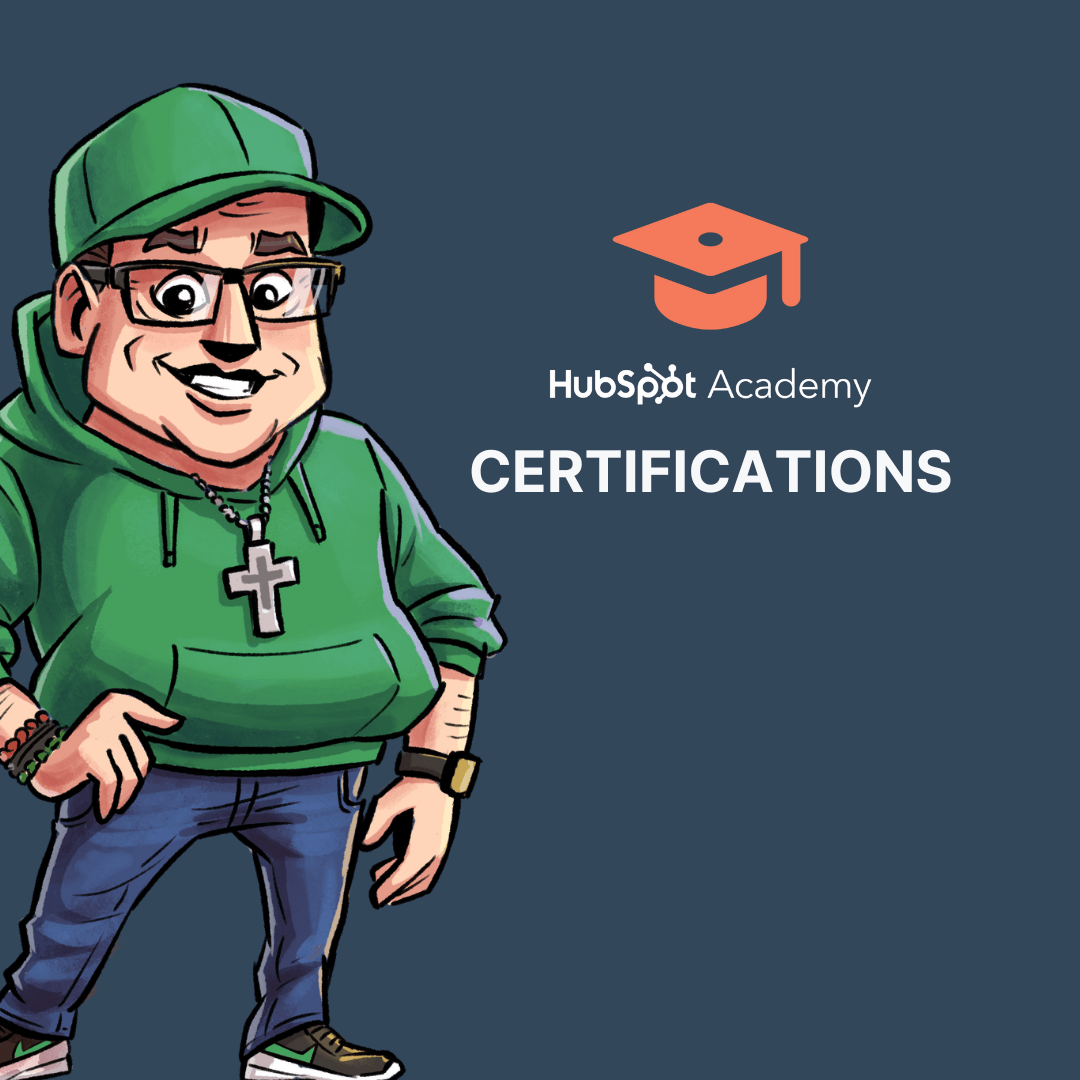 We've already dedicated an entire episode of the HubHeroes podcast to HubSpot Academy — check it out if you haven't already! We went into that recording with a clear game plan (as we always do) to share the story of HubSpot Academy, and provide you all with a roadmap to make the most of its robust library of courses and certifications.
But the conversation gave way to a raw and emotional dialogue of how HubSpot Academy has changed each of our lives in significant ways:
Devyn: "There is a direct connection to every success in my life right now, including being on this podcast because, Of HubSpot Academy. I learned it all at HubSpot Academy — me, the college dropout tuba player. I was working in radio making $18,000 a year. Today, people ask me how they can be more like me. 'You're amazing at marketing, you're so good as a strategist.' It's because of HubSpot Academy."
Liz: "I went from someone who was so afraid to give my resume to anyone because I would have to address the fact that I was at Boston University for about a year and a half, and then ... well, I went to college to escape depression, and it didn't work. Now, I have a career, I own my own content strategy firm, and I can't remember the last time I gave anyone a resume before that. Maybe 2014? Because of HubSpot Academy. I owe my life, my career, and my passion to HubSpot."
Myself: "HubSpot Academy was the catalyst, the place where I could absorb like a sponge. Without HubSpot Academy, there wouldn't be a George B. Thomas brand. It would be impossible. When I look at my story — from 2012 to an inbound zero to what I would consider humbly an inbound hero in 2023 ... thanks, HubSpot Academy."
As our fellow HubHero, Max, so perfectly put it:
"All those learnings and education that you need to thrive in that space is available to you for free. You do not need to go back to college to learn this stuff. It is given to you on a silver platter.
A lot of people talk about breaking into tech. Yo, break into HubSpot, break into inbound, And it's all right here. It doesn't cost you a thing, and you can go and start consuming it and get into this wonderful world that we all live in so much that we made a frickin' podcast about it!"
Of course, this tees up an obvious question. How can you all write your own life-changing success story — or maybe just become the inbound hero your organization needs right now — with HubSpot Academy?
HubSpot Academy certification guide table of contents
That's what this article is all about! With World Certification Week right around the corner, I'm sharing with you the top certifications across several key categories (click on each one to jump right to those recommendations!):
Basically, I want you to think of this guide as your ultimate HubSpot Academy educational roadmap resource. Seriously, no matter what your role is or your familiarity with the platform, this is your compass to HubSpot Academy.
Additional HubSpot application resources
For each set of HubSpot Academy certifications (all of which are directly linked, so you can dive right into learning!), I've included related HubHeroes podcast episodes that will help you applying what you learn in each of these courses and certifications even easier.
I hand-selected episodes that are packed with tons of real-world examples and strategies from four inbound veterans (including your pal here, George!) who've got 30+ years of collective HubSpot experience across marketing, sales, service, content, operations, and much, much more.
And to the HubSpot Academy folks
I've got a few wishlist items at the end for HubSpot Academy Santa, if you can get that over to him — hey, it's never too early to get my requests in, right? As always, I'll continue to spend this year cementing my place on the nice list through humble helpfulness in support of the humans I serve.
And as my wishes get granted, or HubSpot Academy rolls out other courses and certifications, I'll keep this guide updated! So, bookmark this bad boy and check back often, HubSpotters!
🎓 Best inbound certifications
If you're completely new to inbound and HubSpot, you need to start here with these certifications. This is where you can change your life, your career, or your business. This is where you can learn to market, sell, and serve in a completely new way.
No matter what role you're in, you need to take both certifications:
If you're a marketer, take both of these certifications; yes, including the sales one — you're one team now!
Same for you sales folks. Like your friends in marketing, you need to work more closely and understand each other to achieve that highly coveted and oh, so sweet sales and marketing alignment.
And you C-suite folks and business owners like yours truly ... again, you're completely changing how you do business. Hop to it!
In this certification, you'll learn the basics of the inbound methodology and the flywheel — "What the heck is the Flywheel?!" — as a core part of any inbound business. For me, this is the certification that started my inbound journey ... ahhhh, so many good memories!
Learn everything you need to know about inbound sales fundamentals, how to engage with modern buyers, what it takes to stand out, and much more. Our pal, HubSpot sales and CRM all-star Kyle Jepsen (featured previously on the HubHeroes podcast) is one of the professors!
🏆 Helpful HubHeroes podcast episodes
In addition to the Hub-specific episodes listed at the start of this section:
🎓
Best HubSpot Hub certifications
HubSpot offers a full suite of hubs that extend beyond marketing, each of which we've covered in great detail with dedicated HubHeroes podcast episodes:
Yet many folks still only obsess about the HubSpot Marketing Hub. Don't get me wrong, it's amazing! But there's way more to HubSpot than marketing. On top of that, a true HubSpot Pro (that'll be you soon!) understands that all the tools in HubSpot, no matter the hub, are for all departments — and for all of your humans.
With that in mind, here are the HubSpot software certifications you need ...
Master Marketing Hub, so you can attract good-fit buyers, nurture your contacts and leads with outstanding content, and maximize HubSpot's powerful segmentation and automation tools.
Learn how to become an inbound sales process HubHero using HubSpot's CRM and sales hub software. By the end of this certification, you'll be totally blown away by the insane number of tools the Sales Hub has to offer — seriously, it's way more than a place to store lead information.
Featuring numerous practical exercises and quizzes, this course will make it easy for your reps to unlock HubSpot Service Hub's undeniable customer delight capabilities. That's right, HubSpot is also here to transform your service reps into heroes!
🏆 Helpful HubHeroes podcast episodes
In addition to the Hub-specific episodes listed at the start of this section:
🎓
Best marketing certifications
OK, marketers. Let's talk about how we get you the keys to the proverbial HubSpot kingdom ... because so much goodness awaits!
These three certifications are how you unlock the superpowers you need across the Big Orange Sprocket — understanding how to use the HubSpot CMS, mastering the content marketing principles that get results, and unlocking critical SEO basics to make organic traffic magic.
No matter what your HubSpot access is, all the videos, quizzes, and other materials are free for you to access. However, you're going to need some Pro and Enterprise CMS Hub access to complete the practical exercises. That said, even without that access, you still need this on your list. You'll significantly reduce your reliance on developers to make easy changes and updates in HubSpot.
Are you ready to create content that is engaging and educational, and drives measurable ROI for your company? Of course, you are! Become a content champion with HubSpot Academy Professor Justin Champion in this course.
A great companion to my SEO content strategy guide, this HubSpot course will teach you invaluable on-page and technical SEO basics. This is a must for any marketer who is in charge of driving organic traffic with content.
🏆 Helpful HubHeroes podcast episodes
🎓
Best sales certifications
You know what freakin' excites me about HubSpot Academy, especially for sales? You have so much education at your fingertips on how to refine your sales processes and become more effective in your sales career.
Seriously, HubSpot Academy has truly committed to empowering you sales folks through education way beyond learning the software — so don't sleep on these.
Embracing the HubSpot Flywheel model can empower you to remove friction, particularly in the sales process. And when we say "remove friction," we're specifically talking about making it easier for you to sell to good-fit prospects. Learn the framework, sell more, and supercharge your ability to crush your targets month over month, quarter over quarter.
Sales enablement is the dream, right? You want to be enabled by others (and heck, maybe even yourself!) to be a more effective, lean selling machine. This course is your Rosetta Stone to define a scalable sales enablement strategy you can start implementing immediately.
When you're leading a sales team (even just a team of one), you've got a powerfully important (and, let's be honest, very tough) job within your company. From sales training techniques and coaching principles, to sales process development and onboarding secrets, this sales management certification has it all!
Psst, even if you're a rep, take this certification! You need an owner's mentality, and this will help you level-up your skills and develop in your career. Or, more to the point, learn about where you want to go in addition to where you are. 😉
🏆 Helpful HubHeroes podcast episodes
🎓
Best service certifications
OK, I've gotta be honest here! Do I love that there's a HubSpot Service Hub? Absolutely, customer delight is so freakin' critical to your success today as a company, even if you don't have a massive customer service team.
However, since it's one of the newer Hubs, there aren't a ton of certifications for it yet. Sneak preview, HubSpot Academy team, of my wishlist items — more service certifications, please!
Specifically, I'd love to see service certifications covering:
Customer service soft skills (what it really takes to delight!)
What great service and support processes look like
How to expand customer delight to marketing and sales teams
Hey, to be fair, I know HubSpot has busted their orange buns to get the Hub live and get this certification going ... this is only the beginning! So, for now, that's where you can start your service learning journey.
Again, this certification is jam-packed with practical exercises and quizzes your reps can use (even if it's only one!) to delight your customers through service. Certainly, there will be more to come. For now, though, wet your service whistle with this foundational education of the software.
🏆 Helpful HubHeroes podcast episodes
🎓
Best operations certifications
Similar to service certifications, there is so much potential to expand the education in HubSpot Academy around operations.
For example, could you freakin' imagine how amazing a revenue team certification would be? (Heck, HubHeroes host Liz Murphy created one back in her IMPACT days about the revenue team approach to sales enablement content. Just sayin'!) Also, I'd love to see a HubSpot Super Admin certification.
Still, even though there's tons of potential, HubSpot Academy has already laid the foundation for operations learning with two killer certifications.
How do you help your company scale growth in a way that's healthy and sustainable? Revenue operations, more affectionately known as RevOps. What makes this course so cool is that HubSpot brought in RevOps pros to share their best actionable advice.
I've gotta be honest, I know I put this in the sales certification section, but I think that maybe operations pros should give this certification a whirl. So much of creating a frictionless sales experience has to do with aligning processes and operations in a streamlined manner.
🏆 Helpful HubHeroes podcast episodes
🎓
Best website + CMS certifications
OK, now that you can use HubSpot as your business website's CMS, you can now do so much in terms of building, scaling, and streamlining your efforts as an inbound-powered business. I cannot stress enough how crazy your inbound superpowers can be with your business website built on HubSpot.
And there are more than a few certifications to help you out after you make the move to HubSpot for your website!
If you're an in-house developer (that includes you agency developers), this primer certification is your gateway to learning how to build and manage HubSpot CMS websites. It'll also give you tips on how to keep your processes streamlined and your productivity at an all-time high!
One of the best things about HubSpot CMS for business websites is how flippin' easy it is to use. While you should still look to development support for massive changes and website builds, HubSpot CMS is built for marketers to be able to quickly build and update simple pages, without needing an extensive technical background.
Another encore for this course because if you're gonna use HubSpot to drive organic traffic, you need to understand not only the on-page SEO basics, but also the technical SEO essentials — because how your website is built also influences how well your content ranks in search results.
In fact, given how important SEO is, you know I had to recommend SEO II for you HubSpot CMS wranglers. This certification will take what you learned in the first certification to a whole new level with advanced technical SEO knowledge, an overview of Google Page Experience, how to conduct a technical SEO audit, and more. Great for junior SEO specialists and marketers who need a strong SEO game.
Can we talk about how freakin' painful traditional website processes are? Enter stage left, growth-driven design and friend of the HubHeroes podcast Luke Summerfield. This certification will completely change how you think about developing peak-performing websites and what the website redesign process should look like.
🏆 Helpful HubHeroes podcast episodes
🎓
Best HubSpot agency certifications
Do you think I'd let you down HubSpot agencies without some George B. Thomas HubSpot recommendations? Never! You're my roots! I'm always here for you.
Now, since y'all likely aren't rookies when it comes to HubSpot (even if you are, and that's OK!), there's a good chance you've already started your HubSpot certification journey. Even so, there are a handful of certifications every agency employee (including you owners)must knock out so you can serve your HubSpotting clients the best you can.
Actually, there are a lot of them ...
Certifications specifically for agencies
Strategic certifications for agency pros
Honestly, when it comes to you agency pros and HubSpot certifications, here is where my brain goes — there are some basic certifications (like the ones I've linked above) all of you should get. However, I would strongly advise agency owners to make HubSpot education a priority inside your agency.
Cheer on your employees in their learning journey. Encourage them to proactively explore HubSpot Academy based on their specialty areas and interests. You'll not only reduce turnover with your current agency employees, you'll also expand the ways in which you can offer value to your clients.
🏆 Helpful HubHeroes podcast episodes
🎓
Best certifications for all
Given how much HubSpot really is a team sport when it comes to finding success with the platform (and inbound), I want to share recommendations that I genuinely believe everyone should embrace.
Assuming you've already taken some of the basic courses above (depending on your inbound experience and your role), the following three certifications are how you all can develop a common language, no matter what team you sit on or how high you are on your company's org chart.
This little certification is like a Transformer — there's more than meets the eye. You'll learn healthy doses of strategy and software know-how. Meaning you'll learn the strategic basics, so you know what to do once you're inside the tool.
We haven't talked about social media before as far as in these certifications, but social media still matters. That's why I wanted to make sure it had an appearance. I love what Crystal King did with this certification. It's got more than a few hidden gem nuggets I'd bet most are not doing in their social media efforts. (I've talked about HubSpot Social Media before, you need to stop sleeping on it!)

Is email marketing a part of your inbound efforts? Of course, it is. It remains one of the most profitable and enduring digital channels, no matter how much seems to change in terms of how we market, sell, and delight today. So yes, take this course!
🏆 Helpful HubHeroes podcast episodes
🙏 Now, my HubSpot Academy wishlist
OK, buckle up, HubSpot Academy team ... again, I am so grateful for everything you've built so far. I also see tons of opportunities as you continue to build out even more empowering, full-fledged certifications, courses, and lessons!
You've already built lessons for a good number of these certification requests, but you just left me wanting more educational goodness:
Full video certifications

Paid ads certification

Chatbot certification

More service certifications

More RevOps certifications
I'd also love to see lessons for the HubSpot custom report builder, as well as advanced workflow creation. These may not need their own courses, but a few lessons to get us started would be outstanding.
Finally, I have two requests that aren't for certifications or lessons:
A HubSpot Academy mobile app, so I can do more learning on the go, not just when I'm hanging at my desk. (And I bet I'm not alone in that!) For instance, I'd love to listen to lessons when I'm walking or biking around the neighborhood.
Engaging more HubSpot users to help create HubSpot Academy content — courses, lessons, and certifications. Your professors are top-notch, but it would be an incredible way to elevate some of the power users and HubHero success stories you've created over the years.
Whew! If you made it this far, congratulations! This guide was a labor of love for sure, but HubSpot Academy is too rich of a resource to avoid because it may feel overwhelming at first. If you have any ideas of how I can update this guide to make it more helpful — especially if you have recommendations of your own, I'd love to hear from you!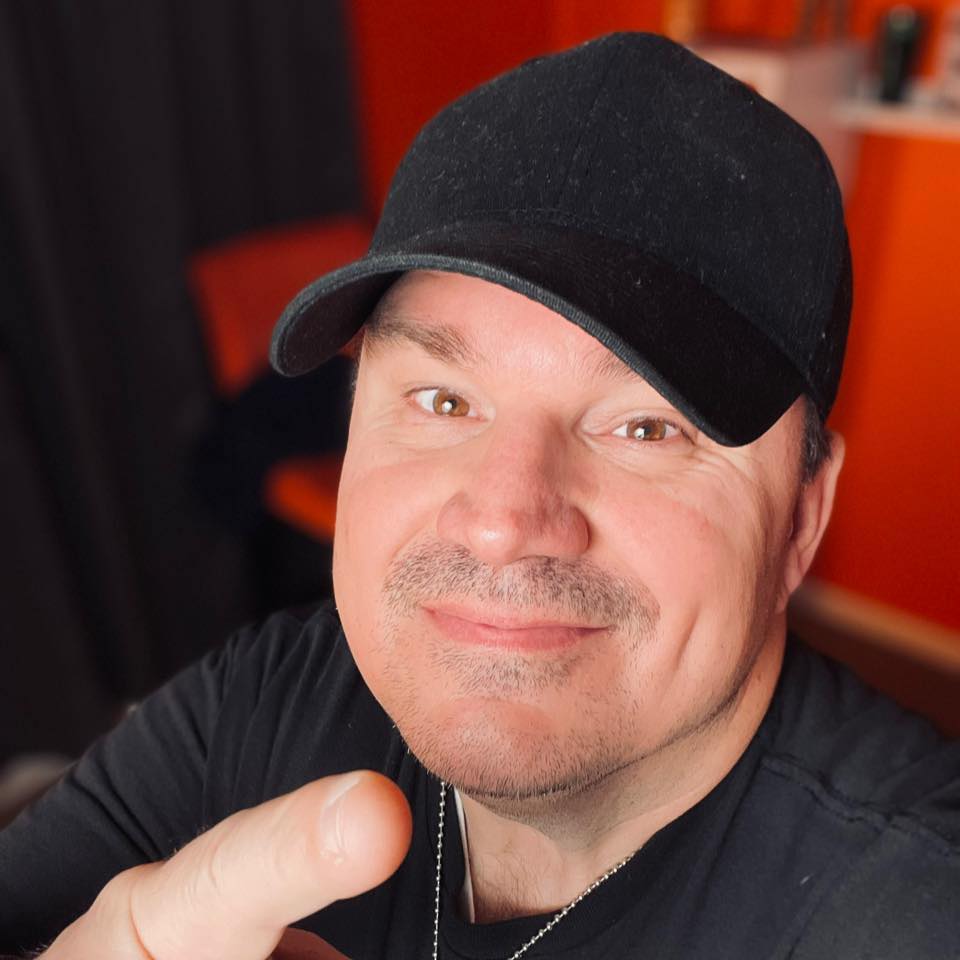 George B. Thomas
Speaker, trainer, catalyst, and overall happy, helpful, humble, HubSpot helper.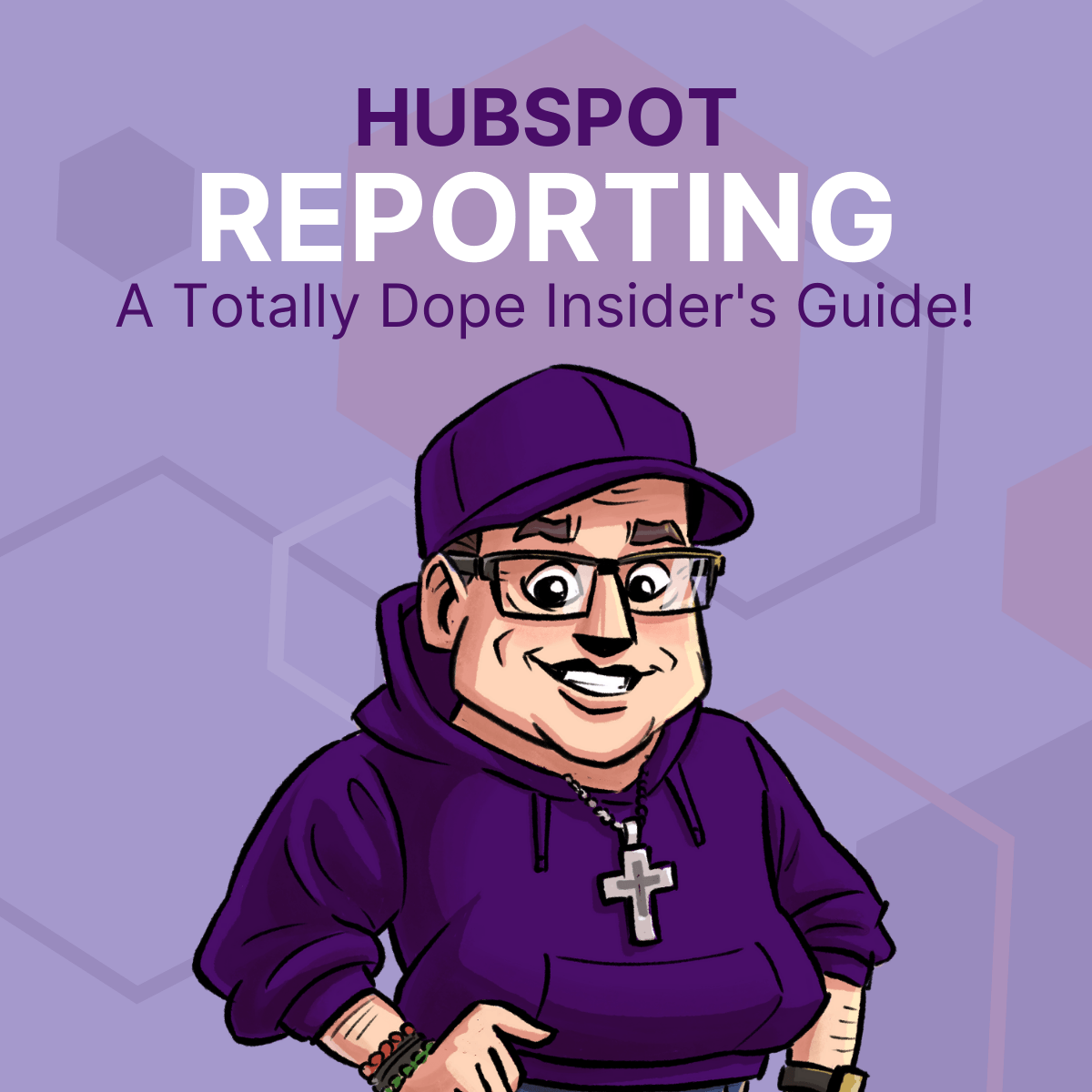 5 min read

George B. Thomas:

Jun 1, 2023 6:00:00 AM
Read More