Testimonials
Precisely what humans think about working with or learning from George B. Thomas.

I saw George B Thomas deliver his first talk at Inbound in 2016, and boy did he deliver. I'm certain that the personal story and background he shared that day taught many others like me to keep striving to be as human and as helpful as possible. His delivery and energy are contagious. If you're looking to inspire others, no matter the topic, he's your guy for your next event.
JR TUTTLE
INBOUND MARKETER

George is one of those rare human beings that knows how to communicate the value of complicated marketing strategies in a clear, concise, and compelling way. And he does it with an infectious smile and more energy than a Red Bull athlete.
FRANCO VALENTINO
NARRATIVE SEO

George B Thomas is one of the best I've ever seen on the stage. What makes him so special? George is an incredible wealth of knowledge on all things content and inbound marketing. He cuts through the noise and teaches practical, actionable, and effective tips and strategies. But above all, George is an amazing person. He has an incredible ability to connect with his audience because he really cares about helping people.
DON STANLEY
DIGITAL SALES, MARKETING COACH

I recently saw George B. Thomas talk to the alumni & volunteers at Social Media Marketing World 2019, where I was a volunteer. He talked about how many of us suffer from Imposter Syndrome and feel we don't belong. His story of going from high school dropout to an emcee of one of the most prestigious marketing conferences in the world was not only inspiring but motivating. George made me realize I do belong. George is your man if you need a motivational speaker for your group or organization!
JIM FUHS
FUHSION MARKETING

I can't overstate the value George has added to my business. Of course, he's technically skilled, but it's his gift of being able to truly understand the business and provide insightful marketing advice that amazes me. He grows revenue.
MARK NEWTON
CERTIFIED STRUCTURED SETTLEMENT CONSULTANT

I've been working with George B. Thomas for over two years at this point, and I don't know where we'd be without him. His mastery of HubSpot, combined with his thoughtful insight and marketing best practices, makes him a true powerhouse! No matter what I throw at him or the crazy ideas I have, he's always able to distill it down to an actionable plan that results in great success. I highly recommend George, he's a priceless asset to our team!
VICTORIA VAN HORSEN
INNOVATIVE PROBLEM SOLVER

George is a generous and gracious emcee! There's nothing worse than an event MC who is nervous, boring, or uptight... and George is NONE of those things. He's a perfect mix of relaxed and exacting -- he's there to make sure the audience has the best possible experience, but he's also there to be sure things move along as they should. George simply sets the perfect tone.
ANN HANDLEY
KEYNOTE BUSINESS SPEAKER

I had the pleasure of having George introduce me not just once but two years in a row at Social Media Marketing World. George is an incredible emcee. He had a room of 700 people laughing, engaged, and energized the whole time. He has a great stage presence and did a great job of setting up my speech perfectly. I would HIGHLY recommend working with him!
ANDREA VAHL
FACEBOOK MARKETING & SPEAKER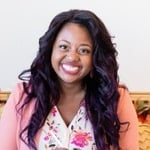 I've experienced several HubSpot onboarding programs in the past but George B. Thomas is by far the best HubSpot onboarding specialist I've had the pleasure of working with. Not only does he thoroughly train you on the HubSpot platform, but he also provides invaluable HubSpot hacks that are tailored to your business needs. It's a practical and comprehensive approach that me and my team really appreciated. He also has a contagious energy that makes the weekly calls engaging and fun.
Courtney Stephens
Marketing Consultant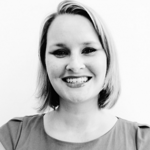 We partnered with George B. Thomas to conduct our onboarding of Hubspot. Since onboarding, we've seen a steady increase in web traffic, conversions on our landing pages, and a more unified approach to our marketing inbound/outbound efforts. George explained each concept and gave concrete examples of how each feature/ capability worked inside Hubspot, which has helped us create or refine specific marketing processes. We now feel confident about how Hubspot can support our marketing efforts today and beyond.
Gina Price
Senior Director of Growth Marketing

To put it bluntly, George is a HubSpot genius. In fact, we trust him so much that we worked with him to develop our website – along with several of our clients' sites. One of the key things that set George apart is his follow-through. He is always available to answer a question or help fix a glitch, and even more, he spends the time training our clients on how to get the most out of HubSpot. He is a partner we will continue to work with for years to come.
CHRIS TSCHANTZ
PRESIDENT / CCO AT TEST PILOT CREATIVE

Training can often mean a ho-hum session where the participants try to stay awake while the trainer trudges through the material. That's not the case if you're working with George. I promised my coworkers that he would deliver training as they'd never experienced before, and he over-delivered! He adapted the two-day course to our specific needs and made it relevant to everyone in the room, including those who hadn't worked with Hubspot before. George is a force of positive energy who makes learning entertaining. If you are considering a Hubspot Intensive Training session with George Thomas, book it! You will not regret your investment."
FRANCES K BOWMAN
DIGITAL MARKETER, EDUCATION ADVOCATE

George B Thomas is one of those rare individuals that connect with people at an amazingly intimate level. George is going to give the audience 100% of himself, whether it's an audience of 50 or 5,000. I have been introduced several times by George and every time, the audience is fired up and ready to engage in my session. If you're planning an event and want one less thing to worry about, contact George to Emcee your event.
DENNIS YU
DIGITAL MARKETER & SPEAKER
Whos Next?
What do you think?